2018 Commencement and linQ community Holiday Toast
Friday, December 7 at MIT
Please join us for the commencement of IDEA² Global 2018 and the linQ community holiday toast. The evening will also feature a panel discussion on biomedical innovation, and a catered reception.
IDEA² Global 2018 teams will make their final presentations prior to the reception, and a panel of innovation veterans will select teams for special recognition at the commencement event.
The panel will include:
Joel Weinstein
MAVEN Medical Device Strategies
Orhun Muratoglu
Director of the Harris Orthopedic Laboratory, Director of the Technology Implementation Research Center (TIRC) at Massachusetts General Hospital
Sheryl Greenberg
MIT Corporate Relations Program Director
Guillermo García-Cardeña
Director of the Laboratory for Systems Biology at the Center for Excellence in Vascular Biology, Brigham and Women's Hospital
Suelin Chen
CEO & Co-Founder, Cake
Frances Toneguzzo
Executive VP at Nantkwest, Inc
4:15–5:00pm
Keynote Speakers Panel
MIT Room 401 Building E-25, 45 Carleton Street
"The Dos and Don'ts of Innovation"
See who's speaking
5:00–7:00pm
Commencement and Holiday Toast social hour
EVOO Restaurant 350 Third Street, Cambridge
Light food and refreshments
IDEA² teams will be recognized by program directors Martha Gray and Mehmet Toner
---
Speakers
Dos and Don'ts in Innovation
Norberto Malpica
Professor at Universidad Rey Juan Carlos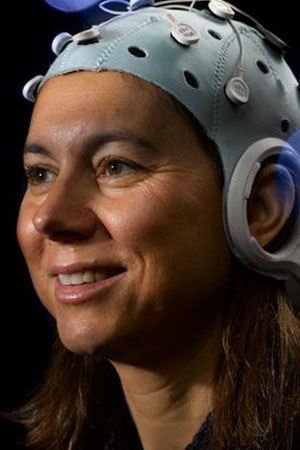 Ana Maiques
CEO of Neuroelectrics
Ana Maiques is the CEO of Neuroelectrics, a company aiming to change the way we interact with the brain, developing innovative technologies to monitor and stimulate the brain to help many patients in need. She was nominated by IESE as one of the most influential entrepreneurs under 40 in Spain (2010) and received the EU Prize for Women Innovators from the European Commission EC in 2014 and one of the Most Inspiring Fifty Women in Europe. Neuroelectrics recently received the Best Start-up in Health 2015 bye Wired UK magazine in an amazing event in London. She now lives in Boston where Neuroelectrics was awarded as one of the 2016 Best Entrepreneurial Companies in USA  by Entrepreneur Magazine.
Laura Indolfini
CEO of PanTher Therapeutics, TED Fellow, Entrepreneur in residence at MGH Cancer Center
Natalie Artzi
Assistant Professor at Brigham and Women's Hospital, Harvard Medical School
Michael Cima
Professor of Materials Science and Engineering at MIT
2016 Team members describe the IDEA² experience
Program chair Dr Mercedes Balcells-Camps and mentor Dr Norberto Malpica describe the IDEA² process.