IDEA² Faculty
2022 Edition
2024 Edition faculty TBA
Rocío Anula
Hospital Clinico San Carlos

Mercedes Balcells-Camps
Principal Research Scientist, Massachusetts Institute of Technology

Pamela Bellino
Patient Safety Manager, VA Boston Healthcare System
Judith Birkenfeld
Researcher, Instituto de Optica "Daza de Valdes"
Peter Bryant
Adjunct Professor, IE Business School
Carlos Castro González
Chief Executive Officer & Co-Founder, Leuko
Shivang Dave
Chief Executive Officer & Co-Founder, PlenOptika

Michael K. Dempsey
Massachusetts General Hospital - CIMIT, Yale Center for Biomedical and Interventional Technology
José Estabil
Chief Business Officer, Cipherome
Stephan Gaehde
Chief of Emergency Services, VA Boston
Germán Gonzalez Serrano
Brigham and Women's Hospital
Gustavo Grande
Program Director, The Idea Center at Miami Dade College
Martha Gray
Professor of Health Sciences and Technology, Massachusetts Institute of Technology
Peter Hansen
Founder, Union Biometrica Technology Holdings
Paul Hartung
Board Director and Strategy Advisor for MedTech Companies

Joaquin L. Herraiz
Associate Professor, Complutense University of Madrid
Arthur Hiller
Chief Corporate Development Officer, Nuritas
Beth Kahn
Associate Director at the New England Regional Innovation Node, MIT (NE I-Corps)
Petra Krauledat
PNP Research Corporation
Wolfgang Krull
Managing Partner, Kessco
Nancy Levy
Managing Partner, Biohealth Management
Camila Maciel de Oliveira
Massachusetts Institute of Technology
Norberto Malpica
Associate Professor, Universidad Rey Juan Carlos
Francisca Mulero
Head, Molecular Imaging, CNIO, Spanish National Cancer Research Center

Andrea Pomerantz
Investigator, Novartis Institutes for BioMedical Research
Ben Rockney
Technology Licensing Officer, MIT
David Rothkopf
President and Founding Principal, MEDIcept
Barry Stein
Chief Clinical Innovation Officer, Hartford HealthCare
Angel Torrado Carvajal
Assistant Professor, Universidad Rey Juan Carlos

Jason Tucker-Schwartz
Senior Director Marketing and Business Development, SpectraWAVE
Jessica Tytell
Chief Scientific Officer, Qtection
Mary Wallingford
Principal Investigator, Tufts Mother Infant Research Institute
Iliyana Atanasova
Clarion Healthcare Columbia Engineering
Iliyana Atanasova received an undergraduate degree in physics from Middlebury College. After graduation, she joined the Biomedical Engineering Department of Columbia University, where she earned her MSc and PhD degrees. During her PhD research, Iliyana developed MRI techniques for non-contrast angiography of the abdominal and lower extremity arteries under the supervision of Dr Vivian Lee from New York University.
Iliyana is also a co-founder of RF Test Labs, a start-up focused on measuring RF teacher, wireless devices such as mobile phones, and has won several business plan competitions with the RF Test Labs team.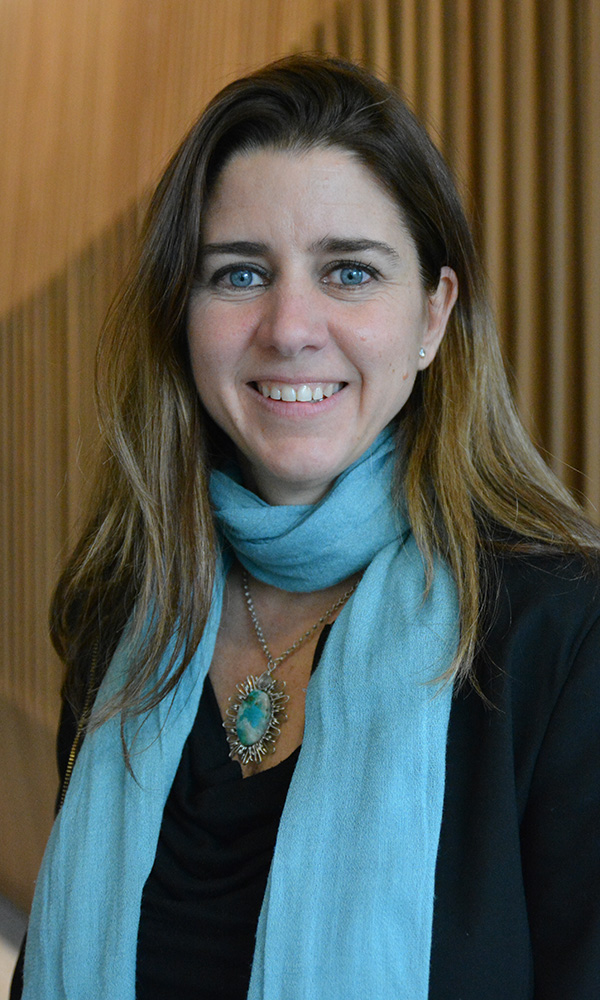 Mercedes Balcells-Camps
Program Chair IDEA² Global, Massachusetts Institute of Technology
Dr. Balcells-Camps is a Principal Research Scientist at MIT's Institute for Medical Engineering and Science and Profesora Titular in Bioengineering at Institut Químic de Sarrià in Barcelona. Her research in tissue engineering has shown how endothelial cell states are critical to tissue response to injury, vascular and neurological. The concepts she has elaborated have already helped understand why microvascular disease such an important element is and exacerbate of neurologically dementing diseases. Dr. Balcells-Camps' research bridges the cardiovascular and neuroscientific domains – closing the gap between computational predictions and animal models, through functional and signaling studies on endothelial and neighboring cells performed in a highly multidisciplinary fashion. Through her dual appointment at MIT and Institut Quimic de Sarria, Dr. Balcells-Camps has promoted innovative, highly productive research and educative exchanges between both institutions and countries. As a direct consequence of her work in extending MIT's international opportunities for students and faculty she created the International MIT-Spain Program. Each year the program provides 50 MIT students across schools and departments with internship opportunities in Spanish companies, universities and research centers. In 2011, Spain's government bestowed Dr. Balcells-Camps with the Cross of the Order of the Civil Merit for her contribution to establish a fruitful channel between MIT and her home country, Spain. Dr. Balcells is also a co-founder of the Spanish start-up Regenear that utilizes chondrocytes from a small biopsy to regenerate cartilage for facial tissue regeneration. Dr. Balcells is a passionate basic scientist who embraces working with physicians and clinicians as well as industry partners to accelerate the path of new technologies and therapies from bench to bed-site. She is also a motivated mentor and the projects she leads become the ideal venue to educate the next generation of engineers, biologists, material scientists, physicians, computer scientists and chemists who learn to work collaborative as the only way to solve today's greatest challenges in health.
Pamela Bellino
Patient Safety Manager at VA Boston Healthcare System
Pam Bellino is an Improvement Advisor specializing in Patient Safety, Lean Healthcare Improvement, team facilitation, and system improvement initiatives. She received her Master of Arts degree in Occupation Therapy in 1995. Ms. Bellino is a Coast Guard Veteran and has worked at the VA throughout her career. She has led the Patient Safety Program at VA Boston Healthcare System for the past 15 years. As an Occupational Therapist, Ms. Bellino can provide guidance to all healthcare disciplines in an unbiased manner to identify root causes and implement actions for system improvements. She has also participated in research projects related to delirium, medication reconciliation, and patient safety. Ms. Bellino is a faculty member of the VA Chief Resident in Quality and Safety program and Ambulatory Patient Safety and Quality Improvement medical resident program. She provides core patient safety skills training and mentorship to students by utilizing improvement tools such as Healthcare Failure Mode Effects Analysis (HFMEA), Root Cause Analysis (RCA), data analysis, and use of Lean improvement tools in their improvement work. In 2016, Ms. Bellino was selected as a Gold Status Fellow by the VHA Innovation Diffusion of Excellent Program for her innovative practice of the Deployment of IN Naloxone (Nasal Narcan) within Automated External Defibrillator (AED) Cabinets. This best practice is currently being spread nationally throughout the 168 Veterans Affairs Medical Centers in the country. Ms. Bellino presented her best practice in a Ted Style Talk within VA in August of 2018 at the National Press Club in Washington D.C. This has resulted in media coverage by a variety of sources including National Public Radio (NPR), Kaiser Health News and VA Insider.
Judith Birkenfeld
Works at Instituto de Optica "Daza de Valdes"
Judith Birkenfeld earned her PhD at the Visual Optics and Biophotonics Lab at CSIC's Institute of Optics in Madrid, Spain, under the supervision of Dra Susana Marcos. She holds a Vordiplom, (degree equivalent to a bachelor's) in physics from Heidelberg University. In 2006, Judith completed an MSc in medical physics with a focus in radiotherapy and biomedical optics from Heidelberg University in collaboration with Massachusetts General Hospital and Harvard Medical School. She completed a qualification program in economics from Heidelberg University in collaboration with Siemens Management Consulting in 2007.
She went on to earn a second master's degree in physics from Heidelberg University in collaboration with the Universidad Autónoma de Madrid in 2009. In 2015, Judith earned a PhD, cum laude, from the Institute de Óptica on a four-year JAE (Junta para la Ampliación de Estudios predoctoral) grant from El Consejo Superior de Investigaciones Científicas (CSIC).
Judith has focused on biomedical imaging since she was an undergraduate student of physics and has dedicated herself to biomedical optics as a doctoral candidate. She is drawn to biomedical imaging as tool with the potential to solve real-world problems, and great potential for interdisciplinary collaboration. Judith expects "a fresh perspective on medical a motivational work environment, and a fruitful collaboration between two cities I love with a pool of great mentors to prepare me for the challenges to come."
Carlos Castro González
Massachusetts Institute of Technology
Carlos Castro-González received an MSc in Electrical Engineering from the Royal Institute of Technology (KTH). After graduation, he was awarded a prestigious FPU scholarship to conduct his PhD work at Universidad Politécnica de Madrid (UPM) where he developed computer vision algorithms that analyze biomedical images with applications in developmental biology and cardiac disease. After his PhD, Carlos joined MIT in 2013 as an M+Visión fellow where he has led international, multi-disciplinary projects to translate biomedical imaging innovation into clinically-applicable products at the crossroads of engineering, business and medicine. Carlos is also a co-founder of Leuko Labs, a start-up focused on a novel noninvasive technique to measure white cells noninvasively and improve quality of life for immunosuppressed patients. Recently, he was named Innovator of the year under 35 by MIT Technology Review Spain.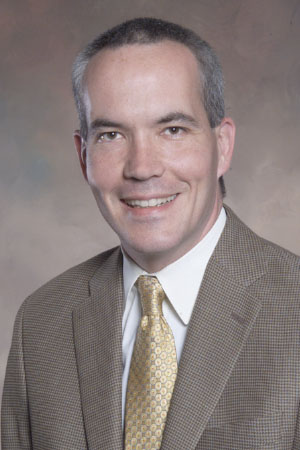 Michael K. Dempsey
CIMIT, Yale University
Mike Dempsey has been working in the field of medical devices for more than 30 years; during this time, he has invented or led products that have treated over twelve million people.  Mike holds over 40 patents on various medical devices and has ten more patents pending.  Mike is the founder and CEO of Secora.Care, an early-stage company that uses the "big data" created by sounds generated in older people's homes to help them live independently as long as possible. 
Mike is also the Entrepreneur in Residence at the Center for the Integration of Medicine and Innovative Technology (CIMIT), the Director of the CIMIT Accelerator Program, the Co-Executive Director of the Center for Biomedical and Interventional Technology (CBIT) at Yale University, and a lecturer at MIT.  Mike's primary responsibilities in these academic settings are to lead academic innovators through the commercialization journey and to teach students the fundamentals of building medical companies.  At CIMIT and Yale, Mike leads a team of highly experienced med-tech executives who join the academic team with up to a full-time commitment and for as long as two years, effectively acting as an interim CEO.  This intensive, practical, and focused approach to facilitating the academic-to-commercial transition has led to a commercialization success rate of 42% and an average time to commercialize of 18 months.  Mike is also the PI on several NIH SBIR grants, a frequent grant reviewer for the NIH, and has received a special citation from the Commissioner of the FDA for "exceptional initiative and leadership to protect the public health."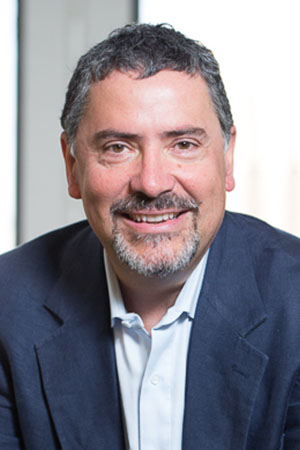 José Estabil
Co-Founder, ADN Genomix
José Estabil brings 25+ years of experience in translating technology into high growth businesses with cumulative $1B market impact. He is currently leading ADN Genomix, a biotech that seeks to translate new molecular entities to treat rare diseases. Prior to ADNG, José co-architected and established a €1M prize venture competition in Portugal and was part of the MIT team that established the Skolkovo Institute of Science and Technology. Prior to MIT, José developed several award-winning semiconductor spectrophotometric products and ran a $100M business in Silicon Valley. He has coached over 100 science based companies on market positioning, fundraising, and team building while volunteering at the MIT Deshpande Center, the Harvard Business School's capstone new ventures course, and the aforementioned Portugal venture competition. José volunteers for organizations that create leadership opportunities for and that address equity challenges confronting underrepresented minorities and women, including co-founding Latinos in Bio and Brown University's Latinx alumni organization (BULAC), and through his past service on the Brown University's Diversity Advisory Council, Miami Dade College's Idea Center, and Conexión. José earned his Sc. B. and Sc. M. in Physics from Brown University, where he is a Trustee Emeritus.
Stephan Gaehde
Chief of Emergency Services at VA Boston
Stephan Gaehde, MD, MPH is the Boston VA Medical Informatics Fellowship Program Director and Chief of Emergency Services.  His research interests are in emergency department prediction models, development of data visualization tools to improve patient flow and patient centered interventions that support guideline adherence for patients with chronic diseases. He has mentored faculty on prior innovation projects and has expertise on the integration of interventions into organizational workflow. 
Arnold Gelb
Senior Director, Clinical Development at Ziopharm Oncology
Arnold B Gelb, MD, MS, FASCP, FCAP is Senior Director, Clinical Development at Ziopharm Oncology, Inc. where he designs and executes on clinical development programs, provides clinical guidance to oncology, develops strategic plans, and acts as a Medical Monitor on clinical trials for gene therapies. Prior to that he held progressive positions in clinical development and/or translational science at EMD Serono, Halozyme Therapeutics, Novartis and Quest Diagnostics Clinical Trials, after transitioning from the faculty at the University of California, San Francisco.  He trained as a physician-scientist at the University of California, San Francisco, Stanford University and the Harvard-MIT Division of Health Sciences and Technology.
Martha Gray
IDEA² Global Co-Chair, Massachusetts Institute of Technology
Professor Gray's educational and career path has been varied. Having gone to college thinking of becoming an elementary school teacher or math teacher, she received a degree from Michigan State University in computer science and systems science. She then received a master's in Electrical Engineering from MIT and a Ph.D. in Medical Engineering/Medical Physics from HST. After a post-doc at Tufts Schools of Medicine and SUNY Stony Brook, she returned to MIT, joining the faculty of HST and MIT's Department of Electrical Engineering and Computer Science.  She has also been a part of the Madrid-MIT M+Visión Consortium since it was founded in 2010 by Comunidad de Madrid, through Fundación para el Conocimiento madri+d, in partnership with MIT. It is a partnership of leaders in science, medicine, engineering, business, and the public sector dedicated to catalyzing change in Madrid's healthcare innovation ecosystem by accelerating translational research and encouraging entrepreneurship.
Martha's research interests center on ways to diagnose and treat cartilage degeneration (arthritis). Most recently, she and her research group have pioneered a nondestructive magnetic resonance imaging (MRI) method for assessing cartilage. For the first time, investigators have the opportunity to evaluate therapies based on what is happening to cartilage—rather than pain—and to do so without a surgical biopsy. Her other research interests include connective tissue physiology, imaging, and microfabrication.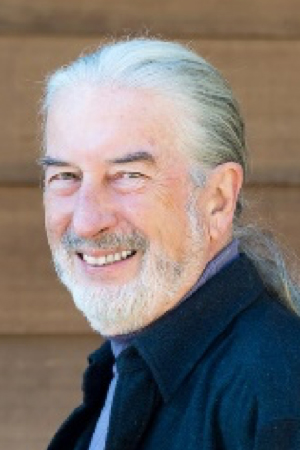 Peter Hansen
Founder Union Biometrica Technology Holdings
Dr. Hansen's scientific career has been centered on using mathematical physics within complex biological problems to produce practical results. Fifty years ago, his Harvard undergraduate advisor and later Nobel Laureate in physics, Roy Glauber, suggested that his interdisciplinary interests might be best applied to solving problems in the life sciences. He took that advice and found a fledgling program at Northeastern University in Boston where he could take graduate degrees in Electrical Engineering while solving life science problems. For his Masters Degree in the mid-1960's Peter developed experimental animal models and mathematical models for laser retinal surgery that combined comparative anatomy, engineering heat transfer and protein denaturation kinetics.  His Doctoral dissertation in the late 1960's introduced him to a lifelong respect for the art of collaboration. For that work he showed experimentally that connective tissue could generate coherent optical second harmonic generation (coherent two-photon) and constructed a mathematical model for the process. Without collaborations with George Benedek at MIT Materials Science, Samuel Fine at MGH Dermatology, and Theodore Maiman, at Korad Corporation the inventor of the laser who built a custom system for Peter's work, none of this would have been possible.
Dr. Hansen's career has been almost exclusively in forming businesses and personally conducting commercial science. He is mindful of having been mentored in the 1970s by Louis Kamentsky, who worked in a commercial environment at IBM and is recognized as having created the idea of multi-parameter flow cytometry.  Since meeting Lou, Peter has worked to develop multi-parameter flow cytometry, from single cells to multicellular organisms such as c elegans. This commercial life has exposed him to a wonderful variety of experiences. He participated in the first use of antibody therapy in the late 1970's at MGH by constructing a cellular analysis device that could monitor immunosuppression in transplant patients. Devices like this now count CD4 cells in HIV patients. He began working with plasmonic nanoparticles in the 1980's and developed commercial products ranging from solution-phase immunoassays to a point-of–care application whereby HIV therapy could be monitored in resource challenged regions. He currently works on extending this technology to understanding the immune response to ovarian cancer. He is guided by defining un-met needs, forming a collaborative, cross-disciplinary, team for solutions and seeking commercial ways to bring the solution to the public, both in the industrialized and developing worlds.
Arthur Hiller
CEO at Antyllus Therapeutics, Inc.
Arthur Hiller has more than 30 years of experience across a wide range of functional areas and segments of the life sciences industry. He served most recently as the Chief Business Officer at Geppetto Avatars, an early stage company offering a unique compilation of digital technologies to address today's significant challenges in health care.  Prior to his role at Geppetto, Arthur was CEO of two early-stage life sciences companies in the medical device and drug discovery areas, respectively.  As CEO of Cambridge-based SciFluor Life Sciences, LLC, a private-equity backed company utilizing fluorine chemistry to improve characteristics of drug molecules, he negotiated an expanded license agreement with Harvard University, recruited an elite management and chemistry team, co-localized the group into new office and lab facilities, and worked with the team to file IP and begin preclinical development of 13 new compounds for use in treating CNS diseases, infectious disease, inflammation, and ophthalmic conditions. Earlier, at Heartscape Technologies, he successfully launched a novel 80-lead electrocardiogram (ECG) technology to identify heart attacks not visible to the 12- lead ECG, raised $22M in B-round funding, and built a high-performing, successful team. In early 2010, he sold Heartscape to the medical device division of a Fortune 1000 company.   Arthur has also held executive positions in general management, marketing, sales, sales management, and business development at Millennium Pharmaceuticals, Inc., Merck and Co, and two other large, multinational pharmaceutical companies. He also served as Senior Vice President, Business Development for Merck-Medco Managed Care, where he focused his efforts on the conceptualization and execution of numerous alliances with pharmaceutical manufacturers to support and expand Merck-Medco disease management programs. He holds a bachelor's degree in journalism from Northwestern University and a master's degree in Business Policy from Columbia University, and serves in Advisory Board, fundraising, and business development capacities for a wide range of start-up and early stage companies in the Boston area.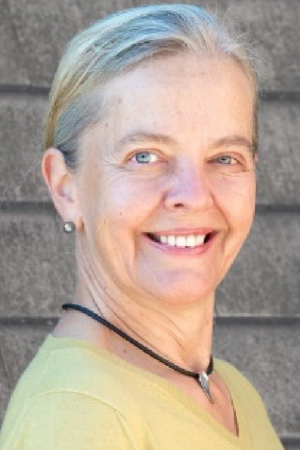 Petra Krauledat
PNP Reseach Corporation
Dr. Petra B. Krauledat, Ph.D., co-founded Union Biometrica and serves as the Chief Scientific Officer of Harvard Bioscience. Dr. Krauledat is Co-Founder, Chief Executive Officer, and President of PointCare Technologies, Inc. She is co-founder of FKAUBI, Inc. and serves as its Executive Officer. She served as the President of PointCare Technologies Inc. She has more than 15 years of experience in guiding advanced systems technology programs for Behringwerke AG, PB Diagnostics, and Johnson & Johnson. Dr. Krauledat introduced the first commercial HIV test while employed with Behringwerke in Germany. Dr. Krauledat has served as president of three successful start-up companies: Sienna Biotech, Inc., Union Biometrica Technologies, and Union Biometrica, Inc. She serves as Director of PointCare Technologies, Inc. She also managed the development of the first hepatitis C assay for the Ortho Diagnostics/Chiron joint venture. She received her Ph.D. in Biochemistry from the University of the Ruhr, Germany.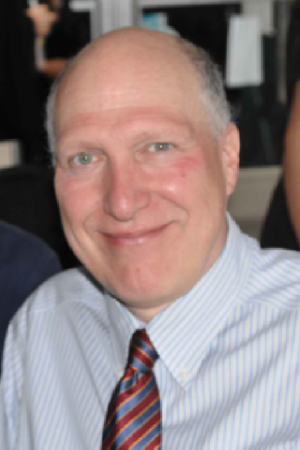 Wolfgang Krull
Managing Partner at Kessco
Mr. Wolfgang Krull is the founder and managing partner of Krull Enterprise Services, LLC (KESSCO) providing executive management support for medical companies.  He has had entrepreneurial success in both large and small (start-up) companies by driving strategic development, product development, and operations/supply chain to meet worldwide business requirements.  He also works with the Center for Integration of Medicine and Innovative Technology (CIMIT) as an Accelerator Executive helping emerging companies/technologies develop and execute strategies for getting innovative solutions into practice.  Previously, Wolfgang was COO for Medtronic's Navigation and Imaging Business responsible for O-arm Imaging system.  He also spent many years with Hewlett Packard Medical (now Philips Medical) including executive roles as Senior Director of R&D and Director of WW Operations for the Patient Monitoring Business.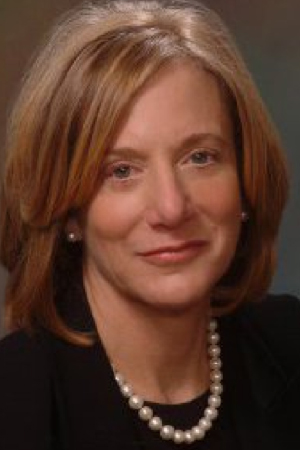 Nancy Levy
Managing Partner at Biohealth Management
Nancy Levy, Ph.D, is the founder and managing partner of BioHealth Management, LLC, a commercial strategy and business development consulting firm based just outside of Boston, Massachusetts. She is an expert in aligning corporate, business, and scientific goals. She succeeds by driving and implementing client-centric commercialization strategies that dominate the competition. She has extensive start-up and later stage experience, including corporate strategy, development strategy and partnering strategy both in the USA and in Europe. She has built a solid reputation on her broad biopharmaceutical experience base and deep industry knowledge, combined with a strong technical background. Nancy has worked with a wide range of clients, from pre-IPO to mid-market companies, and from venture capitalists to investment bankers. At Millennium Pharmaceuticals she established a successful collaboration with alliance partner, Genentech, to move a Phase II product with potential first drug in indication toward the market. Nancy served for four years as president and CEO of Immunetics, a medical devices company located in Cambridge, MA where she raised three rounds of financing and managed the processes for the first FDA products. At Genzyme, where she held multiple senior marketing roles for 4 years, she built a clinical devices business, including the purchase, integration, and management of a German infectious disease company.
She is on the board of Acceleration Pharmaceuticals and The LaVoie Group, as well as a member of Newton-Wellesley Hospital Board of overseers. Other honors include: featured entrepreneur in the Wall Street Journal, Closing the Gender Gap, and first place in Business Plan contest, Worcester Polytechnic Institute. She has been invited to speak at numerous international conferences including a recent conference in Barcelona entitled IP, Licensing and Value Creation.
She is an adjunct professor at the Boston University School of Management where she created an over-view course on the biotechnology and medical device industry. Nancy has been on the faculty at Harvard Medical School, where she also did her fellowship. She earned her Ph.D. from the University of Chicago.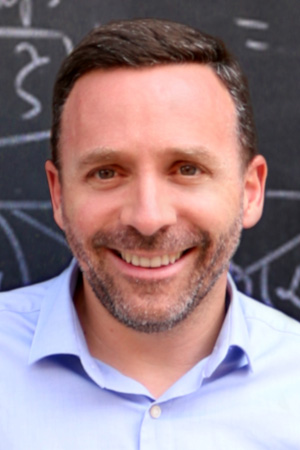 Norberto Malpica
Associate Professor at Universidad Rey Juan Carlos
Norberto Malpica is an associate professor at Universidad Rey Juan Carlos (URJC) in Madrid. He received an MsEng. in Telecommunication engineering and a PhD in medical imaging from Universidad Politécnica de Madrid (UPM). Norberto is currently the Director of the multidisciplinary research group on Computer Vision and Image Processing at URJC, and the Technical Director of the Madri+d Medical Image Analysis and Biometry Lab. The lab provides image quantification services for clinical and research studies and performs research on new methods to obtain precise biomarkers from multimodal imaging data. He is also the cofounder of Medimsight, a cloud platform for medical image quantification.
Berta Marti Fuster
Head of Partner Relations at Oncokids Biosciences
Berta Martí Fuster is a biomedical imaging researcher from Spain. She holds a Bachelor of Science in physics, and a Master of Science in biomedical engineering from the University of Barcelona. Berta earned a PhD in biomedical engineering from the same university in 2013. Her doctoral work was fully funded by a fellowship from the Institute for Bioengineering of Catalonia (IBEC). Her thesis, "Image processing of emission tomography studies in refractory epilepsy," aimed to develop and assess FocusDET, a new clinical platform for pre-surgical evaluation of emission tomography studies in refractory epilepsy.
From 2008-2009, Berta was a research technician for the Virtual Physiological Human Toolkit Project at the Biomedical Imaging Group at CIBER-BBN, the Biomedical Research Networking center in Bioengineering, Biomaterials and Nanomedicine.
Berta hopes that her work as a research scientist will contribute to the strengthening of Madrid's position as a center of biomedical research. She also looks forward to learning from and working with global leaders in the biomedical sector, and to working to address unmet clinical needs.
Andrea Pomerantz
Investigator at Novartis Institutes for BioMedical Research
Research biophysicist/biologist with over 8 years of interdisciplinary laboratory experience and proven leadership of people and projects in biologics drug discovery.
Broad proficiency in nucleic acid and protein biophysics as well as in vitro/in vivo biology applied to RNA and antibody lead characterization.
Open, collaborative driver of efficient, detail-oriented study planning and data generation to address key mechanistic and development challenges in both traditional (small-molecule) and novel (oligonucleotide, cell-based) therapeutics.
Exceptional depth of mentoring experience; comfortable communicating with all levels in a multidisciplinary matrix environment.
Passionate about integrating biologics expertise with strong project management skills to translate cutting-edge biomedical research into innovative therapies.
Azahara Rodriguez
Scientific Advisor, Cantabria Labs
Dr. Rodríguez is a pharmacist and currently works as a Scientific Advisor at Cantabria Labs. Dr. Rodríguez acquired her PhD in Pharmacology from the University of Seville in 2017. Her research focused on understanding inflammation as an essential component of the multifactorial origin of different diseases, which can lead into malfunctioning of tissues and organs. This can subsequently present as homeostatic imbalance, cellular ageing or cancer.
Azahara developed her career being involved in different international research groups participating in different projects such as "Interest of Polyphenols in Chronic Inflammation and Cancer: Role in Cellular Systems inflammasome and mitochondrial regulation" between others. There are several publications available based on this research.
Dr. Rodríguez is a member of Research and Development department and as part of her portfolio participates in the Catalyst project proposed by MIT for the company.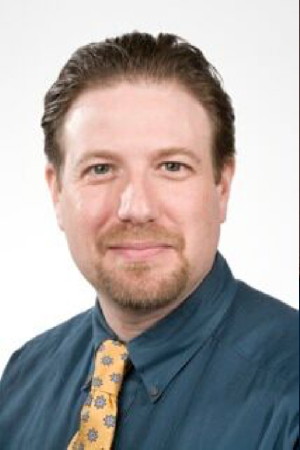 David Rothkopf
President and Founding Principal, MEDIcept
David Rothkopf has almost 30 years of professional strategic experience in the development and regulatory control of medical devices. He is currently the President and Founding Principal at MEDIcept, which was established in 1996 to offer engineering, quality, regulatory, and clinical consulting assistance to the international medical device and IVD industry. Prior to MEDIcept, David co-founded and sold two medical device companies, mRad and Zmed. David was a Senior Quality Consultant at MDCI, the VP of QA/RA at Urovations, the Director of Quality at Uromed and a Project Leader at Johnson and Johnson Professional.
Over his career, Mr. Rothkopf has worked with over 500 small and pre-revenue companies on Quality and Regulatory strategic assistance. He has performed over 450: ISO 13485 and FDA-style audits. David and MEDIcept have submitted over seventy 510ks, PMAs and technical files into the domestic and international regulatory authorities. He has trained medical companies and the FDA on the intricacies of Design Control, Regulatory Submission, Audit preparation, Software Validation, and Risk Management.
Mr. Rothkopf holds both a Bachelor and Master of Mechanical Engineering degree from WPI in Massachusetts and an MBA from Boston University. He currently serves on the Boards of Directors of three medical device companies and on three non-profit Advisory Boards. David and his wife Francine live in Ashland, MA with their three children. Their oldest son attends the University of Vermont, their middle son will begin at Brandeis University in the fall, and their youngest, a daughter, is in middle school.
Barry Stein
Chief Clinical Innovation Officer, Hartford HealthCare
Barry Stein, MD MBA FSIR FACR RPVI, is the Chief Clinical Innovation Officer for Hartford HealthCare (HHC) where he also practices as a Vascular and Interventional Radiologist. He has held numerous leadership positions including Chief Imaging Informatics Officer at HHC, Vice Chair of Radiology, Chief of Cardiovascular MRI & CT, and Director of the Advanced Imaging and Quantitative Analysis Core Laboratory at Hartford Hospital. Barry graduated with his executive MBA from MIT Sloan School of Management. He received his post graduate medical training at Massachusetts General Hospital, Harvard Medical School, where he did his Radiology residency, served as Chief Resident, and completed fellowships in MRI and Vascular & Interventional Radiology. He received his medical degree from the University of Stellenbosch, Cape Town, South Africa. Barry is board certified by the American Board of Radiology in Diagnostic Radiology and Vascular and Interventional Radiology and is a fellow of both the Society of Interventional Radiology and American College of Radiology. He is a recognized expert in cardiovascular MRI and CT and was one of the pioneers in Magnetic Resonance Angiography. Barry continues to remain engaged at MIT serving on the Sloan Alumni Board, as a faculty mentor for the Impact and IDEA LinQ programs, hosting students in the Healthcare Lab course sponsored by the MIT Initiative for Health Systems Innovation and conducting clinical and operational analytics research in collaboration with Sloan faculty. He is currently focused on building a differentiated healthcare innovation ecosystem to accelerate transformative consumer-focused ideas to impact.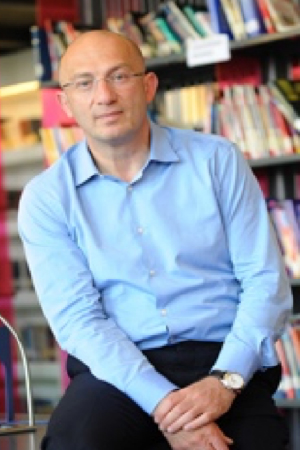 Mehmet Toner
IDEA2 Global Co-Chair; Helen Andrus Benedict Professor of Biomedical Engineering Harvard Medical School, Massachusetts General Hospital
Dr. Toner received BS from Istanbul Technical University and MS from the Massachusetts Institute of Technology (MIT), both in Mechanical Engineering. Subsequently he completed his PhD degree in Medical Engineering at Harvard-MIT Division of Health Sciences and Technology in 1989. Currently, he is the Helen Andrus Benedict Professor of Biomedical Engineering at the Massachusetts General Hospital, Harvard Medical School. His research interests are at the interface of engineering and life sciences including micro/nanotechnology and applications in clinical medicine. In 1994, he was recognized by the "YC Fung Faculty Award". In 1998, Dr Toner was selected to become a "Fellow of the American Institute of Medical and Biological Engineering." In 2007, he became a "Fellow of the American Society of Mechanical Engineers."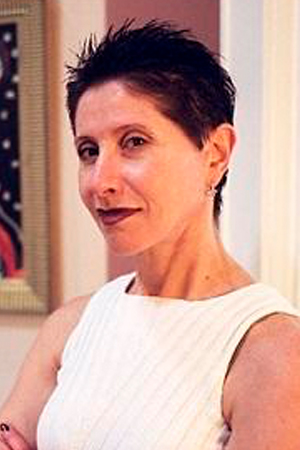 Doris Sommer
Ira Jewell Williams, Jr., Professor of Romance Languages and Literatures and of African and African American Studies  Director of the Cultural Agents Initiative at Harvard University
Professor Sommer's research interests have developed from the 19th-Century novels that helped to consolidate new republics in Latin America through the particular aesthetics of minoritarian literature, including bilingual virtuosity, to her current more general pursuit of the constructive work in rights and resources that the arts and the humanities contribute to developing societies. Professor Sommer has enjoyed and is dedicated to developing good public-school education; she has a B.A. from New Jersey's Douglass College for Women, and her Ph.D. is from Rutgers The State University.
Jason Tucker-Schwartz
Director of Marketing at NinePoint Medical
Jason Tucker-Schwartz holds bachelor's and master's degrees in biomedical engineering from the University of Virginia, and a doctorate in biomedical engineering from Vanderbilt University. At the University of Virginia, he developed a novel pericardial access device for the heart, which increases safety during epicardial electrophyisology procedures. Based on this research, Jason and his advisers started a medical device company, EpiEP Inc., which is actively commercializing the technology. At Vanderbilt, Jason developed optical instrumentation and signal analysis techniques for photothermal optical coherence tomography, an imaging technology that allows for three- dimensional high-resolution imaging of nanoparticles and fluorophores alongside tissue microvasculature and structure in tissue. Following his PhD, Jason was an M+Vision Catalyst Fellow at MIT, where he worked with multiple teams to develop innovative technologies that tackle unmet medical needs.  Currently, Jason is the Director of Marketing at NinePoint Medical, overseeing the development of new optical coherence tomography-based technologies to identify esophageal pre-cancers, and running the commercialization of existing product lines. 
Jessica Tytell
Executive Director for the Biological Design Center at Boston University
Dr. Jessica Tytell is the Director for Life Sciences on the Industry Engagement team at Boston University. Before returning to academia, Tytell led business development and commercial strategy for the Kendall Square-based startup company, Firefly BioWorks. Upon their acquisition, Tytell led commercial integration, and developed global marketing strategies for the Firefly platform. This involved identifying new, potential products, and closely working with academic, industry, and government scientists from around the world. Dr. Tytell took her expertise in designing and optimizing new technologies to Boston University, where she spent three years as the founding executive director of Biological Design Center. There she help build a new, interdisciplinary research center focused on building mechanisms to better translate academic discoveries to where they can best impact society.
She has served as an Innovation Consultant for the Center for Engineering MechanoBiology (CEMB) a multi-institutional Science and Technology Center funded by the NSF, and is currently faculty of the IMPACT Program (www.impact-program.org), which connects scientists and business people from a broad range of backgrounds to help students identify and better communicate the potential real world impacts of their research.
Amanda Wagner
VP, Corporate and Business Development Atlas Ventures
VP of Business Development with 12+ years of biotech and med tech experience in business development, program leadership, product strategy, R&D program management, and sales.
Demonstrated ability to identify significant new product opportunities with meaningful growth and expansion potential. Demonstrated ability to craft and present compelling product stories that clearly communicate value and drive partnering/financing. Positive, resilient, passionate, communicative cross-functional team leader capable of driving progress forward on complex, long-term projects.
Mary Wallingford
Principal Investigator, Tufts University School of Medicine
Dr. Mary Wallingford is an early stage investigator who recently started an independent placenta biology research lab at the Tufts Medical Center Mother Infant Research Institute. Her lab combines embryology and bioengineering approaches to investigate placental vascular development and pathophysiology. Her long-term goal is to advance obstetric cardiovascular medicine by supporting the development of early diagnostic tools and novel treatment options for placental dysfunction. Normal growth and function of the placenta are absolutely essential for maternal and fetal health, both during pregnancy and later in life. Placental dysfunction can lead to adverse clinical outcomes such as preterm birth and preeclampsia (a hypertensive disorder caused by placental dysfunction). Currently, there are few diagnostic tools and no curative therapeutic options for preeclampsia besides immediate delivery of the placenta, often necessitating preterm delivery. The dearth of early diagnostics and treatments stems in part from a lack of understanding of how the placenta and placental diseases develop. Dr. Wallingford's lab is closing this knowledge gap through three distinct avenues/research areas. The Morphogenetic Analysis of Placentation (MAP) project investigates developmental mechanisms that control placental blood vessel formation, vascular remodeling, and vascular mimicry in the placenta. The Maternal-Fetal Phosphate Transport (M-FPT) project investigates mechanisms of maternal-fetal phosphate transport (R00HD090198) and the genetic interaction of phosphate transport with ectopic placental calcification (AHA19CDA34660038). Finally, the Placental Vascular Structure-Function Relationships (PVS-FR) project is a suite of collaborative placenta physiology initiatives that are coordinated by Dr. Wallingford. PVS-FR collaborators include: Manjiri Dighe, Ezgi Mercan, Martin Frasch, Murat Maga, and Howard Chen.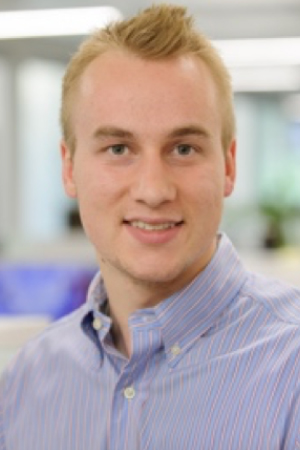 Michael Woonton
Data Product Engagement Manager
Michael is an accomplished product leader within the digital health and biotech fields. Having started in the lab, Michael naturally gravitated towards product where he's led multiple engineering teams to launch both web and mobile native applications within the oncology genomics space.  Michael has created hospital facing clinical trials enablement tools, automated the identification of patients for the NCI's largest basket study and enabled orphan bio-marker development.  In his free time, Michael sits on the board of a local product management nonprofit (Boston Product Management Association) and leads domestic healthcare focused hackathons with MIT's Hacking Medicine organization.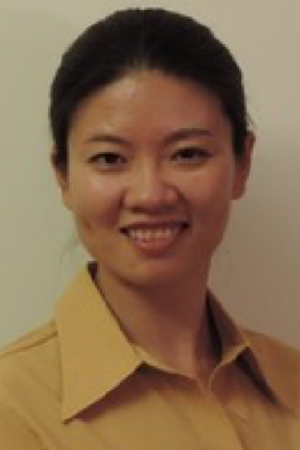 Claire Zhao
Scientist at Philips Research
Claire is skilled in computational modeling, statistical analysis, machine learning, stochastic processes, optimization, numerical analysis, & in writing research papers & technical reports. She has experience in data modeling, image processing, spatial measurement systems, statistical analysis, software testing, experimental design, & quality control. She has also worked with Python, SQL, MatLab, C#, & HTML. Familiar with R, C++ & Java.