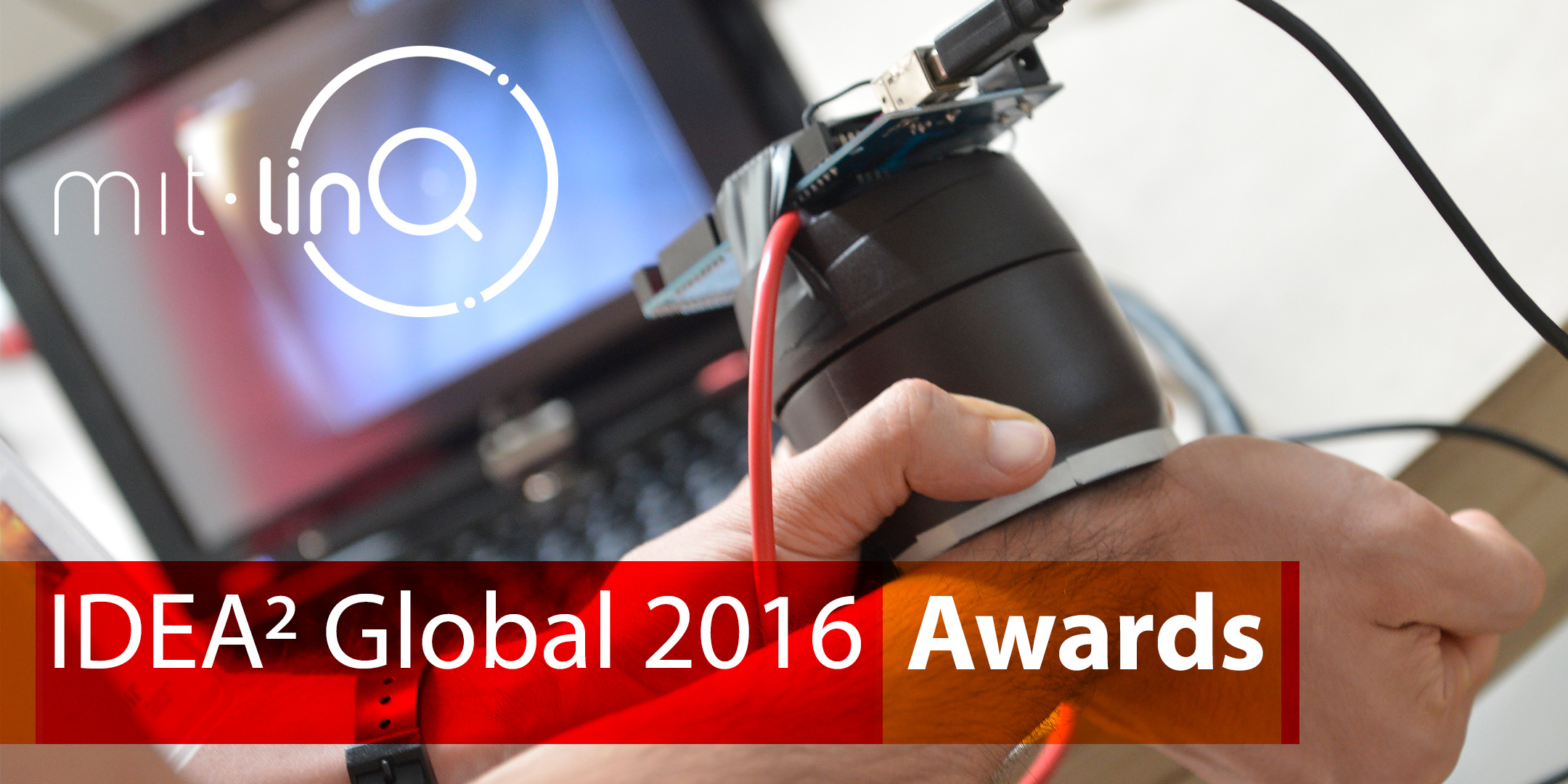 Please join us Tuesday, January 31 at MIT for the awards ceremony and reception for the first edition of IDEA² Global.
The day will cap seven months of hard work and exciting project evolution for these teams of biomedical technology innovators. You can read about the teams and their new technology ideas here. Since they were selected in July 2016, 14 teams involving over 50 members were connected with over 40 international experts and mentors to develop their technologies, which range from new materials for tissue engineering to data analysis platforms for preventing medical errors.
The evening will also feature a panel discussion involving four innovation leaders on "Moving Innovation Forward: Insights from the Cutting Edge." The panelists represent the range of innovation from academic research to industry—and they will invite your questions about turning ideas into innovations with impact.
RSVPs are closed. Please write to us if you'd like to join.
Agenda
Part 1: Final Team Pitches
1:00pm
Welcome remarks from IDEA² Global leadership and introduction to the Jury Panel

Host: Martha Gray, J. W. Kieckhefer Professor of Health Sciences & Technology, MIT

Jury Panel:

Asif Naseem, President and CEO, PDS

Ronald Tompkins, Professor of Surgery, Harvard Medical School; Division Chief, Surgery, Division of Surgery; Founding Director, The Institute for Bioengineering and Biotechnology, & Center for Engineering in Medicine, Massachusetts General Hospital

Antonio Diaz, Director of Operations, La Fundación para la Innovación y la Prospectiva en Salud en España (FIPSE)

Alberto Rubio, Government Affairs Manager, AstraZeneca Spain

Lauren Foster, Associate Director, Technology Licensing Office, MIT

Jon Gilbert, Officer, Technology Licensing Office, MIT

1:15pm
First Group of IDEA² Global teams present
3:00pm 
Coffee Break
3:30pm
Second Group of IDEA² Global teams present
Part 2: Panel Discussion, Awards, and Reception
5:00pm
Registration
5:30pm
Panel Discussion:
Moving Innovation Forward: Insights from the Cutting Edge
6:30pm
Reception and networking
7:30pm
Awards
8:00pm
Reception and networking continues