2018 Commencement Workshop
December 6–7, 2018
Massachusetts Institute of Technology
E25-401
Cambridge, Massachusetts
Day 1 agenda
12:00 – 12:30pm
Lunch and networking (optional)
12:30 – 2:00pm
First Group of IDEA² Global teams present
2:00 – 2:30pm
Coffee break and Networking
2:30 – 4:00pm
Second Group of IDEA² Global teams present
4:00 – 4:30pm
Break
4:30 – 5:30pm
What's next Workshop
5:30pm
Conclusion
Day 2 agenda
12:45 – 1:00pm
Welcome remarks from IDEA² Global leadership and introduction to the Jury Panel
See the Panelists
1:00 – 2:00pm
First Group of IDEA² Global teams present
2:15 – 2:30pm
IMES Director Elazer Edelman welcome
2:30 – 3:00pm
Coffee break
3:00 – 4:00pm
Second Group of IDEA² Global teams present
4:15 – 5:00pm
Keynote Speakers Panel: "Dos and Don'ts in Innovation"
See the Keynote Speakers
5:00pm 
Award Ceremony
5:30 – 7:00pm Reception and networking
EVOO Restaurant 350 Third Street, Cambridge
Joel Weinstein
MAVEN Medical Device Strategies
Orhun Muratoglu
Director of the Harris Orthopedic Laboratory, Director of the Technology Implementation Research Center (TIRC) at Massachusetts General Hospital
Sheryl Greenberg
MIT Corporate Relations Program Director
Guillermo García-Cardeña
Director of the Laboratory for Systems Biology at the Center for Excellence in Vascular Biology, Brigham and Women's Hospital
Suelin Chen
CEO & Co-Founder, Cake
Frances Toneguzzo
Executive VP at Nantkwest, Inc
---
Keynote Panel
Dos and Don'ts of Innovation
Natalie Artzi
Assistant Professor at Brigham and Women's Hospital, Harvard Medical School
Assistant Professor at Brigham and Women's Hospital, Harvard Medical School. My research group works on developing tissue-responsive nano-materials for biomedical applications, leveraging materials science and engineering, imaging and basic science to improve human health.
We develop smart material platforms that can sense the environment, enhance tissue repair and report on tissue state. Tissue- and application-specific materials are developed to provide mechanical support, release therapeutic molecules or modify endogenous cells towards a specific therapeutic phenotype.
Our main focus is to rationally design personalized materials and medical devices to combat cancer, to improve tissue regeneration in orthopedic applications and to overcome gastrointestinal diseases. With the goal to propel technologies from bench to bedside, we are studying tissue:biomaterial interactions in light of clinically-relevant conditions, as manifested by disease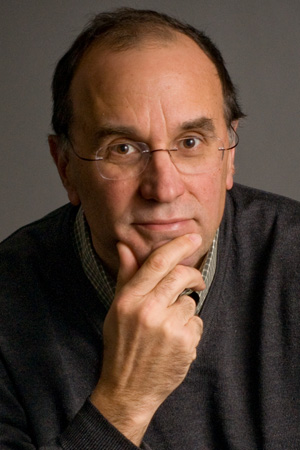 Michael Cima
Professor of Materials Science and Engineering at MIT
Dr. Michael J. Cima is a Professor of Materials Science and Engineering at the Massachusetts Institute of Technology and has an appointment at the David H. Koch Institute for Integrative Cancer Research. He earned a B.S. in chemistry in 1982 (Phi Beta Kappa) and a Ph.D. in chemical engineering in 1986, both from the University of California at Berkeley. Professor Cima joined the MIT faculty in 1986 as an Assistant Professor. He was promoted to full Professor in 1995. He was elected a Fellow of the American Ceramics Society in 1997. Professor Cima was elected to the National Academy of Engineering in 2011 and to the National Academy of Inventors in 2016. He now holds the David H. Koch Chair of Engineering at MIT. He was appointed faculty director of the Lemelson-MIT Program in 2009 which is a program to inspire youth to be inventive and has a nationwide reach. He was named the Associate Dean for Innovation and co-director of MIT's Innovation Initiative in 2018.
Professor Cima is author or co-author of over two hundred and fifty peer reviewed scientific publications, fifty US patents, and is a recognized expert in the field of medical devices and materials processing. Professor Cima is actively involved in materials and engineered systems for improvement in human health such as treatments for cancer, metabolic diseases, trauma, and urological disorders. Professor Cima's research concerns advanced forming technology such as for complex macro and micro devices, colloid science, MEMS and other micro components for medical devices that are used for drug delivery and diagnostics, high-throughput development methods for formulations of materials and pharmaceutical formulations.
He is a co-inventor of MIT's three dimensional printing process. Machines and products by many licensees using this process are used throughout the world. His research has led to the development of chemically derived epitaxial oxide films for HTSC coated conductors. He and collaborators are developing implantable MEMS devices for unprecedented control in the delivery of pharmaceuticals and implantable diagnostic systems. Finally, through his consulting work he has been a major contributor to the development of high throughput systems for discovery of novel crystal forms and formulations of pharmaceuticals. Professor Cima also has extensive entrepreneurial experience. He is co-founder and director of MicroChips Biotech., a developer of microelectronic based drug delivery and diagnostic systems. Professor Cima took two sabbaticals to act as senior consultant and management team member at Transform Pharmaceuticals Inc. a company that he helped start and that was ultimately acquired by Johnson and Johnson Corporation. He is a co-founder and director at T2 Biosystems a medical diagnostics company. Professor Cima is also a co-founder and director of Taris Biomedical a company specializing in pharmaceutical products for urology.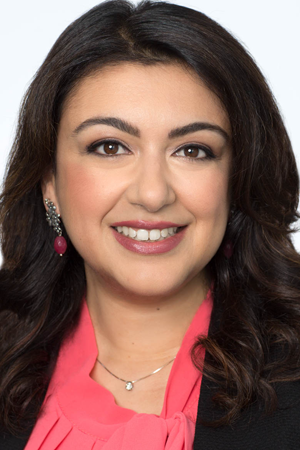 Laura Indolfi 
CEO of PanTher Therapeutics, TED Fellow, Entrepreneur in residence at MGH Cancer Center
Laura Indolfi is the Co-Founder & CEO of PanTher Therapeutics, an early stage spin-out from MIT and MGH that provides superior technologies for revolutionizing the treatment of locally advanced inoperable solid tumors. Her scientific expertise covers a broad range of therapeutic areas (cardio, cancer, regenerative medicine) and approaches (drug delivery, cell therapy, implanted devices). Together with her strong technical background, Laura has hands-on business and managerial know-how developed during her biomedical business training at Sloan and Harvard Business schools, combining the science and business knowledge to drive the company's vision. Prior to PanTher, she was a research associate at the Harvard-MIT Institute for Medical Engineering and Science, and served as an entrepreneur-in-residence at the MGH Cancer Center. She strongly believes in the power of outreaching initiatives to promote research awareness and foster the public audiences discovery of the beauty of science. In 2014 the line of clothes Cytocouture, created in collaboration with Colombian designer Carlos Villamil and inspired by her cell-therapy research, won the global competition Descience. In 2016, she was named a TED Fellow, one of 21 people chosen annually by the TED organization who are considered to be the most disruptive and transformative change-makers in the world. In 2017, she attended the prestigious conference "Fortune: Most Powerful Women – Next Gen", an invite-only summit hosted by Fortune gathering a stellar group of game-changing executives, entrepreneurs and innovators in business. Laura is also one of the 5 women selected by Massachusetts Life Science Center and Takeda for their inaugural class in 2018 of MassNextGen program, honoring exceptional leaders in the biotech industry.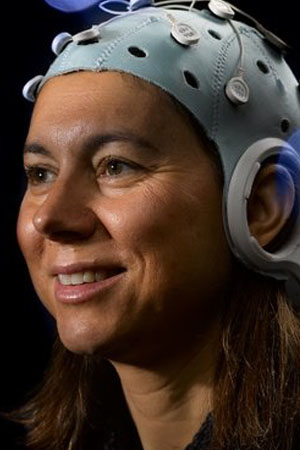 Ana Maiques
CEO of Neuroelectrics
Ana Maiques is the CEO of Neuroelectrics, a company aiming to change the way we interact with the brain, developing innovative technologies to monitor and stimulate the brain to help many patients in need. She was nominated by IESE as one of the most influential entrepreneurs under 40 in Spain (2010) and received the EU Prize for Women Innovators from the European Commission EC in 2014 and one of the Most Inspiring Fifty Women in Europe. Neuroelectrics recently received the Best Start-up in Health 2015 bye Wired UK magazine in an amazing event in London. She now lives in Boston where Neuroelectrics was awarded as one of the 2016 Best Entrepreneurial Companies in USA by Entrepreneur Magazine.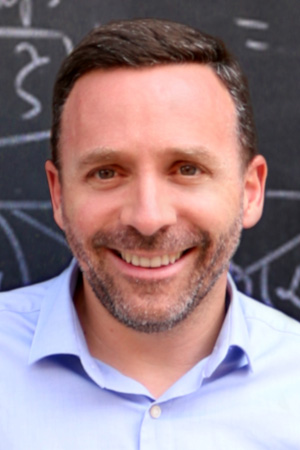 Norberto Malpica
Professor at Universidad Rey Juan Carlos and Scientific director of the MVision Foundation in Madrid

Norberto Malpica is a professor at Universidad Rey Juan Carlos in Spain, where he leads the Medical Image Analysis and Biometry Lab. The lab provides image quantification services to clinical and research centers, and develops image acquisition, computer vision and machine learning methods to improve the efficiency and precision of image-based clinical trials. There is a huge gap between the available image analysis methods and the ones that are really used in the clinic. The aim of the lab is to create tools that help integrate image quantification into the clinical workflow. Dr. Malpica was a codirector of the Madrid-MIT M+Visión Consortium from 2011 to 2016, and is now the Scientific Director of Fundación MVision. He is the co-founder of Medimsight, a cloud platform for medical image analysis.